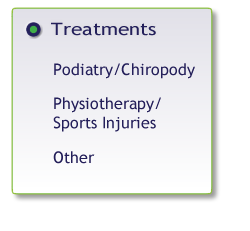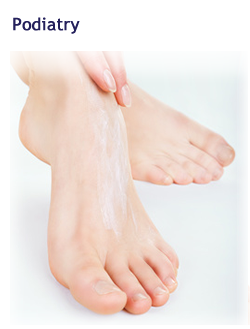 Podiatry, Chiropody and Physiotherapy in Rawtenstall
Balance Podiatry is a clinic in the heart of Rossendale that has been well established for over 30 years.
We pride ourselves in offering expert advice to all of our patients and providing the highest standards in diagnosis and treatment.

Here at Balance Podiatry we are fortunate to have a multi-discliplinary team of experienced and highly regarded practitioners offering a comprehensive range of treatments.

Podiatry and Chiropody treatments include Hard Skin Removal, Diabetic Foot Assessment, Corn Treatment, Ingrowing Toe Nails, Fungal Nails, Biomechanical assessments and Verrucae Treatments. More Information >

Physiotherapy and Sports Injuries conditions we treat include Neck, Hip and Back Pain. Prolapsed (slipped) discs. Sciatica, Headaches, Spondylosis, Whiplash and other conditions. More Information >
Balance Podiatry offer a thorough examination and an appropriate agreed treatment plan, whatever your age, including specific advice on after care and preventative measures.
Balance Podiatry - 'Steps to a Healthy and Balanced Lifestyle'